My Facebook feed is full of people who are dissatisfied with the election options. Meme after meme pokes fun at the candidates and the options the voters have this presidential election cycle. "I don't think America should elect any president in 2016. We need to be single for a few years and find ourselves," is one that I find amusing.
I find this one is a bit more offensive, but I get the point.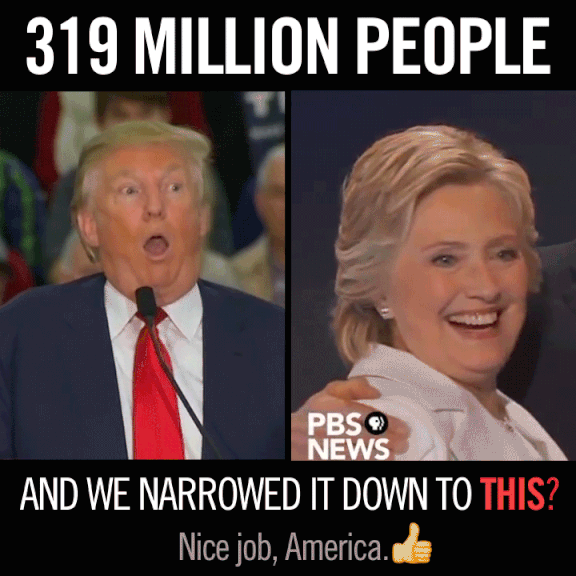 Here's my problem with all of this: It doesn't matter what anybody thinks of BOTH candidates. What matters the most is what each person thinks of one of them. That is ALL that matters.
Continue reading "Think there are no good choices in the election? Does that say more about 'your' candidate than it does about the election in general? Probably." →